Varies
We can custom paint any metal item in Dolly or Hot Pink or other colors! As we use powder paint and its baked on!
1/16th JD 4020 NARROW FRONT with stock yellow wheels and seat cushions using your tractor $100.00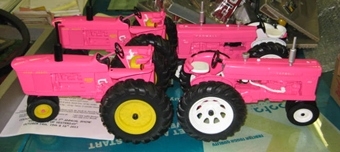 1/16th IH FARMALL 460 Gas with white wheels, fenders $120.00 With pink fenders $115.00. Also have Farmall A, C & M available for 110.00. IH 756 or new 1256 with tricycle front ends $135.00 With white rims add $15.00.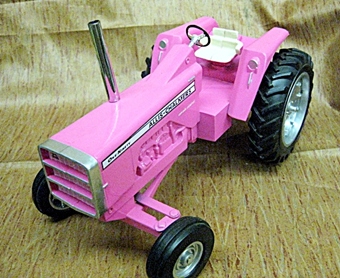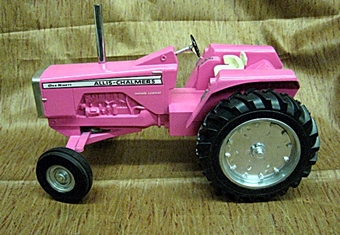 ALLIS CHALMERS 190 BAR GRILLE in HOT PINK Call or email Prices are Normally in $125.00- 145.00