Call or email
We've done a few custom pink tractors for customer's latly! Along with a few trucks and implements! Even done a few combine's! Tractors with out cabs don't cost as much to do. But we can do them! We just finished this 5020 for customer in PA. Also getting V-rake for it! Let us know what model you want! Can put other color rims on them as well. My favorite is the 4020 puller, One sweet tractor! Its $60.00 and includes name on side pannels or tractor.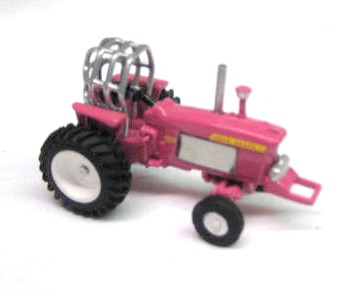 $60.00
Sweet 4020 puller we did for customer in N.Y
$30.00
$40.00
as pictured $110.00 with 9 shank ripper
7 shank $105.00. with stock yellow wheels deduct $15.00.